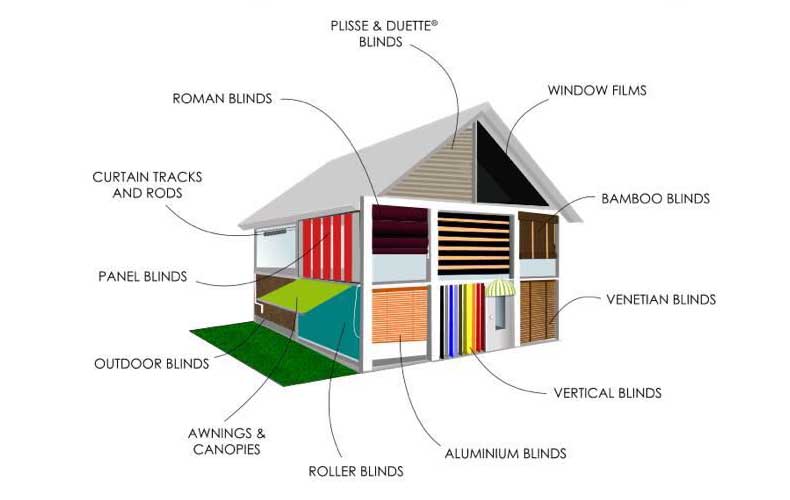 At Vitendi, we are committed to building the highest quality, custom-made window coverings with products that provide solutions for everyday practical needs—from privacy to safety to light control— whilst also satisfying your desire for a stylish furnishing that transforms your windows.
As a supplier and manufacturer that can offer an extensive range of attractive, practical and custom made to measure blinds, we are your one stop shop, for every location from homes and leisure facilities to commercial premises. Our top quality craftsmanship, combined with stylish, practical designs that are specifically manufactured for you, makes Vitendi the leading supplier of custom window treatments in East Africa.
To ensure only the finest custom window treatment arrives at your door, we manage our own inventory and oversee every aspect of the production process with products that are proudly handcrafted in Kenya by the Vitendi Team.
We have the industry's most highly-trained and knowledgeable partners who share decades of design experience and expertise, continuously ensuring we go above and beyond to guarantee your satisfaction and the success of your projects.
The People of Vitendi are our most important and valuable asset, they maintain, produce and market our products and are responsible for the success of our company. What is more, we firmly believe in continuous improvement – constantly finding ways to benefit our customers, dealers and employees.
We are continually seeking out, testing and developing new ideas and concepts that will enable Vitendi to serve and grow our markets in future years. Our top priorities are the comfort and safety of the end users, and the functionality and durability of our products.
We want consumers who purchase from Vitendi to have a thoroughly satisfying experience of selecting, buying and living with our products.